The Government announced the critical sectors that will need essential support during the COVID-19 crisis. CPG provide services to a number of customers that operate within these including
:
Health and social care
Public safety and national security
Utilities, communications and finance
Key worker status has been approved for a number of our staff where their roles are necessary for the continuation of our services to you, ensuring they can safely leave their children in an education setting.
We believe this announcement will enable us to continue to operate throughout the COVID-19 crisis. We will update you as the situation progresses and thank you for your ongoing support during these uncertain times.
CPG Update In reference to covid-19​
March 2020
We wanted to update you on the steps we are taking to ensure CPG can continue to provide services to you during the coming weeks. Protecting the health of our employees is of utmost importance to us but our focus remains on providing ordering and delivery capability along with other related services for our customers.

1. The warehouse will continue to operate and we have the capacity to support additional workload. Please advise us of any changes you anticipate to your business needs.

2. Our key employees are equipped to connect remotely with colleagues and customers in a secure environment. We feel confident in our continued ability to serve your business, regardless of our physical work location.

3. We provide alternative channels to reach healthcare professionals, patients and veterinary staff with information and resources through our Medisa channels.
If you are looking for different ways in which to meet customer demand, please contact Laura D'Souza at laura.d'souza@cpg-logistics.com who will be happy to talk to you in more detail about your requirements.
4. We hope to be among the list of essential businesses that will be permitted to remain open during the UK Government Coronavirus (COVID-19) We will keep you informed as and when we know more.
5. Parcelforce have issued a statement clarifying their service levels during this time. Please contact us should you require a copy of the statement. They will continue to deliver on a best endeavours basis as they have suspended all Service Guarantees. International shipments will be maintained for the time being.
We continue to monitor the situation and will follow the latest UK Government and WHO advice.  The safety of our employees and customers remains our top priority and we will update you further as the situation evolves. 
CPG Statement In reference to covid-19​
March 2020
In light of the ongoing developments of the Coronavirus (COVID -19) we would like to take this opportunity to inform you of the precautionary steps we have taken to make sure it remains 'Business as Usual' as far as possible:
Our senior management team is meeting on a daily basis to review the situation. We are constantly monitoring all advice given by local and national authorities, as well as public health advice and WHO guidelines
Clear guidance has been issued to all employees, advising them of measures to reduce virus spread
We are actively monitoring anyone who has or may have been exposed to the virus through travel or contact with people from affected areas and where necessary asking them to self-isolate
All our logistics partners are working to minimise the spread of the virus to ensure continuity of service during the Coronavirus (COVID-19) outbreak
All our suppliers are communicating their Business Continuity plans and we are collaborating with them to reduce the risk of infection wherever possible
New hygiene routines have been implemented throughout our offices, with additional hand sanitisers installed in multiple locations around the building including toilets, kitchen, cafeteria areas and reception. NHS posters showing hand washing advice are displayed throughout the site
Where possible, we are limiting face to face meetings and events by using video or telephone conference sessions
We have agreed preferential customer status with local recruitment agencies, ensuring that should the need arise, we are able to cover sickness absence
All visitors are asked to complete and sign a Health questionnaire based on the Department of Heath advice and are being asked to sanitise as they enter the building and continue to do so whilst in and around the building
As the situation surrounding this virus evolves, we remain focused on the safety of our employees, whilst at the same time maintaining our services to our customers. We remain confident that we are equipped to deal with the challenges this outbreak presents and will keep you advised should there be any substantial change to this.
Medisa.com – a new look and feel for 2020
February 2020
We are very excited to announce that in 2020 Medisa.com will have a brand-new look. Apart from the new layout, we have added new features to improve the user site experience.

New features will include:
Log in directly from the home page
'My account' enabling users to update their account details including their email address, specialist interests and password
PIN feature to add materials to favourites, making the ordering process even quicker
Multiple delivery addresses to help those healthcare professionals who manage the ordering across multiple facilities
'Manage my orders' to help the users track the progress of their orders and delivery status
Responsively designed so that the website can be used across desktop, mobile and tablet devices
These new features will help users navigate the site easier and find ordering the resources they need even quicker! We will keep you updated in our newsletters on the launch date!
Free item
February 2020
Did you know that on Pharmisa we can automatically add a 'free item' to an order? This feature ensures that 'free items' are despatched to accompany a specific material.

This option can be used for a variety of different reasons, whether it is to meet compliance regulations or simply to ensure that when a material is ordered that it is sent with associated information or resources.

Setting up free items on Pharmisa is quick and simple. For more information please contact your Customer Service team. 
Medisa reaches 45,000 registered users​
January 2020
We are very pleased to announce that Medisa has reached another milestone and now has over 45,000 registered users.

Medisa provides a range of online ordering options for healthcare professionals (HCPs), patients and carers to order information and resources when they need them. The ordering sites offer an easy, compliant way for pharmaceutical and healthcare companies to provide information at the point of interest.

The two main ordering options are Medisa.com and incorporated Medisa sites.
Medisa.com
is used by a range of organisations as a cost-effective way to provide information online to HCPs and/or patients within the UK.
Incorporated Medisa sites are bespoke web ordering sites created specifically for individual clients, an easy way to provide an ordering element to an existing website, tailored according to client requirements.
To find out more about Medisa and to see how it can integrate with your sales and marketing activity, please contact the Medisa team on 01329 245 600.
Manage your recalls and withdrawals in pharmisa
January 2020
Managing recalls and withdrawals can often be a challenging task for our clients. Did you know that Pharmisa has a Recalls and Withdrawals (RAW) feature?

The functionality provides a robust, systems driven approach to managing a recall/withdrawal efficiently and compliantly while maintaining visibility down to individual respondent level.
A comprehensive range of reports provide a complete audit trail of respondent declarations, status of each recall/withdrawal as well as declared versus returned quantities for the full count and check service.
If you would like to discuss this new feature in more detail, please contact us.
CPG Children in Need Cake Bake​
December 2019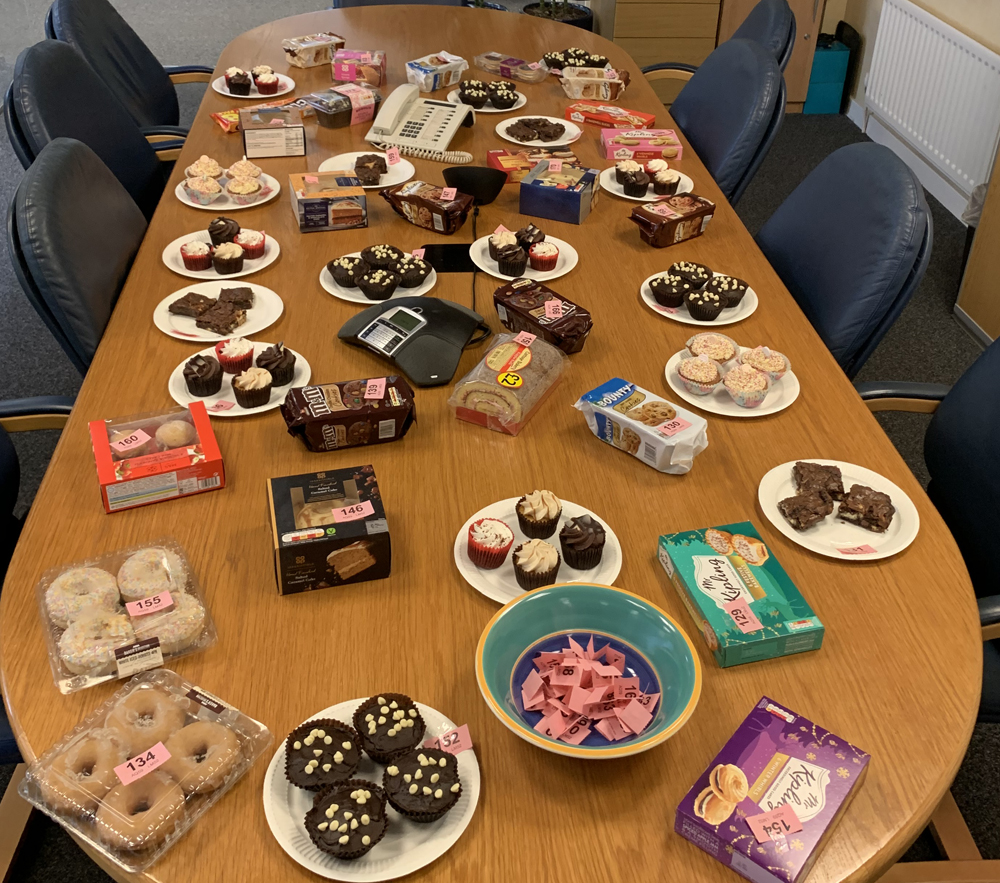 CPG has supported Children in Need for the last 15 years and this year was no different.
On Friday 15 November, the CPG talented bakers created mouth-watering cakes and tasty treats, all to help raise money for Pudsey. Those less talented in the art of baking bought raffle tickets for the chance to win one of the delicious cakes.
It was another fun event and we are pleased to say that we have raised £245.76, so a big thank you to everyone who took part.
CPG Christmas Goods in Opening Times ​​​​​​​
November 2019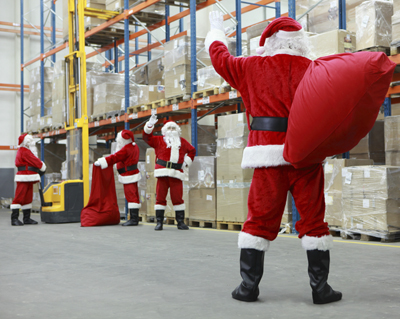 Please see below CPG Goods in opening times during the Christmas holidays:
Tuesday 24 December: 08.00 – 12.00
Wednesday 25 December and Thursday 26 December: Closed
Friday 27 December: 08.00 – 15.00
Monday 30 December: Normal operating hours (08.00 – 16.00)
Tuesday 31 December:  08.00 – 12.00
Wednesday 1 January: Closed
Thursday 2 January: Normal operating hours (08.00 – 16.00)
If you or any of your contacts have a requirement that might be impacted by the opening times, please contact your Customer Service Team.
ParcelForce and Royal Mail Christmas Posting Dates
November 2019
For full details on recommended Christmas posting dates, please see the links on the right: