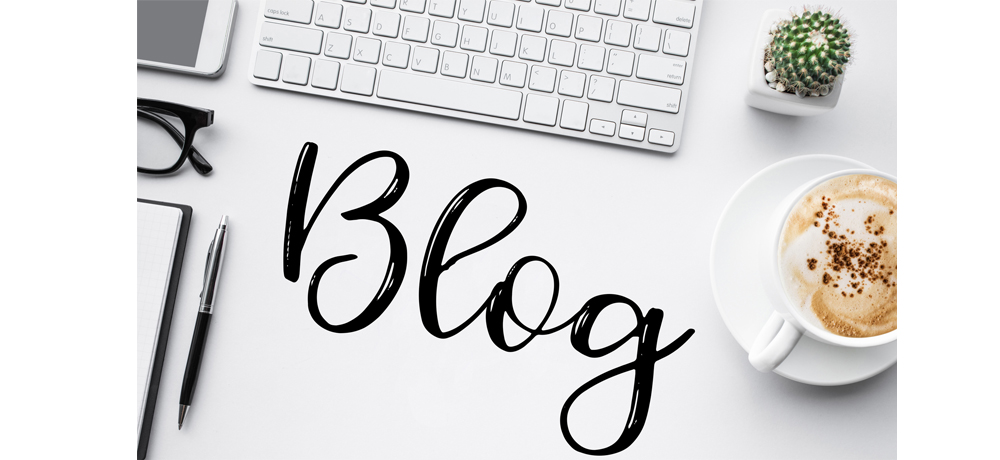 CPG Newsletter
Are you interested in receiving the CPG newsletter with the latest news from CPG, new features, general business updates as well as interesting industry news? Then sign up today.
Focused on Delivering Outstanding Customer Service
July 2023
At CPG we understand that excellent customer service is the cornerstone of any successful business. That's why we have a dedicated Customer Service team committed to providing exceptional support for our customers.

With an average length of service of 9 years, our Customer Service teams are comprised of knowledgeable individuals who have years of experience within the industry, dedicated to delivering timely, effective solutions that exceed our customers' expectations.
We recognize that no two customers are the same, and we take the time to understand each customer's unique needs and requirements. We are delighted with the recent feedback received from our clients, 97% providing positive feedback on the efficiency and helpfulness of our Customer Service team.
Contact us today to experience our exceptional customer service first-hand.
Extended Producer Responsibility (EPR)
July 2023
The Extended Producer Responsibility (EPR) is a new piece of UK legislation introduced at the beginning of 2023, requiring businesses to change the way they collect and report data on the packaging they handle and to take responsibility for the disposal and recycling of their packaging at the end of its life cycle.

We are still in the process of assessing the impact that this regulation will have and the cost implications on the packaging we use on behalf of our customers.
Any levies associated with this regulation will be backdated to January 2023 and will be based on the packaging usage recorded throughout 2023.
CPG is committed to complying with this new regulation and doing our part to reduce waste and promote sustainability and we will provide updates to all our customers in due course.
Any questions, please do not hesitate to contact your Customer Service Team.
Send order directly to healthcare professionals
May 2023
Did you know that both Pharmisa and

Medisa

can help provide alternative ways to reach healthcare professionals with information and resources?

In Pharmisa, representatives can be set up to send orders directly to healthcare professionals. Additional details can be printed on the delivery note to include any specific information which needs to accompany the order.
Alternatively, healthcare professionals can be directed to
Medisa.com
to place orders for themselves. Medisa reporting includes workplace address details to ensure you retain full visibility of which healthcare facilities request your information.
For more information, please do not hesitate to contact CPG.
Managing your Recalls and Withdrawals in Pharmisa
May 2023
Managing recalls and withdrawals can often be a challenging task for our clients. Did you know that Pharmisa has a Recalls and Withdrawals (RAW) feature?

The functionality provides a robust, systems driven approach to managing a recall/withdrawal efficiently and compliantly while maintaining visibility down to individual respondent level.
A comprehensive range of reports provide a complete audit trail of respondent declarations, status of each recall/withdrawal as well as declared versus returned quantities for the full count and check service.
If you would like to discuss this new feature in more detail, please contact your Customer Service Team.
CPG Production facility
March 2023
The accreditations we hold coupled with our high quality facilities enable us to provide production and co-packing services for all clients, including more specialist sectors such as pharmaceutical, healthcare and cosmetics. We recognise that our clients require different solutions for their products, so in order to meet these needs, we offer a wide range of services such as:
Labelling
Price dot stickering
Tamper sealing
Shrink wrapping
Barcode labelling
Kitting and reworking
Personalisation and customisation
Our production facility includes:
4,000 square meters of production and assembly areas
ISO 9001:2015 & ISO 13485:2016 compliant
Operating to Good Manufacturing Practice (GMP) standards by fully GMP trained teams
Segregated manufacturing areas based on project requirements
Temperature controlled between 15°C – 25°C and humidity monitored
Equipment including Adpak and Ladypack shrink wrap machines
If you would like more information, please contact us on 01329 245600.
ABPI Training
February 2023
Our annual ABPI training took place on 21st February.

Provided by Compliance Hub, the training enables us to keep up to date with the changes in the ABPI Code of Practice to ensure both our Pharmisa and Medisa services remain compliant. The training not only provides our teams with an understanding of the code of practice and how it affects our business, but also an understanding of how it impacts our customers.
Our membership to Compliance Hub's Agency Recognition and Training Scheme continues to demonstrate our focus on compliance and commitment to complying with the codes of practice that affect our customers.
Expertise in pharmaceutical and healthcare marketing
January 2023
Over the past three decades we have worked with numerous pharmaceutical, healthcare, animal health and nutrition clients enabling us to develop extensive knowledge and expertise in these areas.

We always seek to fully understand our client's needs, the regulatory controls and often challenges they face when marketing pharmaceutical and healthcare products.

Systems are fundamental to our operation, driving business efficiency and customer experience which have been designed in line with the pharmaceutical industry requirements.
Compliance and the adherence to specific industry codes of practice is key to the services we provide and our accreditations support this: ISO 9001:2015, ISO 13485:2016, MHRA Wholesale Distribution Authorisation, MHRA Manufacturer's Licence, Compliance Hub ARTS Member and annual ABPI training.
We believe that our focus on compliance and understanding of the healthcare environment is an essential element in making Pharmisa and Medisa an effective and trusted partner.
Medisa continues to receive positive feedback
November 2022
HCPs and patients look to a variety of different sources to find the information they need and it's so important that our site provides it in an easy and convenient way.

With over 56,000 registered users, Medisa.com is continuing to grow and is regarded as a trusted source for healthcare information and resources.

After placing an order on Medisa.com users have the option to complete a short survey. The results help us to ensure we are providing an excellent level of service and also to identify any areas which can be improved.
We are delighted with the recent feedback on different elements of our service. 88% of respondents felt that Medisa.com was easy to use. 98% provided positive feedback on how their order was packed, with 94% impressed with the speed in which they received their order.
With the growing use of Medisa.com by HCPs and patients, if you have any products or materials that you would like added to Medisa.com, please contact us on 01329 245 600.
Medisa.com – An alternative channel to provide information and resources to HCPs and patients
October 2022
Medisa.com is a cost-effective channel to distribute existing marketing materials to healthcare professionals and/or patients within the UK. The ordering site offers an easy, compliant way for pharmaceutical and healthcare companies to provide physical and digital assets at the point of interest.

With over 55,000 registered users, Medisa is a trusted site through which HCPs and patients can order information when they need it.
All orders are delivered free of charge, usually within 3 working days.
Get in touch today and we can discuss how to integrate the channel into your current activity and migrate customers over to ordering online. For more information please contact laura.d'souza@cpg-logistics.com or contact the Medisa team on 01329 245 600.
E-commerce order fulfilment
September 2022
The changing environment which we live in has seen an accelerated shift for a number of retailers and organisations adapting to an e-commerce approach. Over recent months we have continued to develop our fulfilment operation to integrate seamlessly with clients' e-commerce sites, pick/packing and delivering orders across the UK and Europe.

Orders placed on a client ordering system or e-commerce site are electronically interfaced to CPG, to pick, pack and despatch the order. Delivery may be to a retailer or directly to the end customer.
Clients retain visibility of the order status through daily despatch confirmation files and tracking information. Stock files are generated to update stock levels on our clients ordering system or e-commerce site, to ensure that only available stock displays.
For the end customer, a despatch confirmation email and delivery texts provide even greater visibility on the status of their delivery.
For more information, please contact us on 01329 245 600.
PLANNING FOR CHRISTMAS?
September 2022
Have you started planning your activity for Christmas or have you got an immediate requirement? Why not contact CPG Logistics to see how we can help.

CPG Logistics provide a range of services that support finished and semi-finished products.
CPG's facilities are operated by fully trained GMP teams and we have the experience and accreditations to deliver high quality solutions at competitive prices.
Call us today on 01329 245 600 and we will be happy to discuss your requirements.
hampshire chamber of commerce
September 2022
We are pleased to announce that CPG continues to be a member of the Hampshire Chamber of Commerce for the seventh consecutive year.
Hampshire Chamber of Commerce is a membership organisation that helps promote local business through various media channels and also offers business support and advice.
June/July 2022
We are delighted to announce that CPG have joined

Treeapp

committing to planting 30 trees a month. The Treeapp is the largest platform for eco-conscious brands demonstrating our commitment to sustainability.

By planting trees with Treeapp, we are having a direct environmental and social impact around the globe. While Treeapp plants in regions that are in desperate need of more trees such as Brazil or Indonesia, they also focus on planting activities in some of the poorest regions around the world to benefit indigenous farmers and local communities with revenues from tree planting.
Treeapp also supports the United Nations SDGs (Sustainable Development Goals) with their planting activities such as aiming to empower women on many of their sites and in Ethiopia all their tree planters are women.
We are looking forward to working with Treeapp and we will keep you updated on our collaboration.